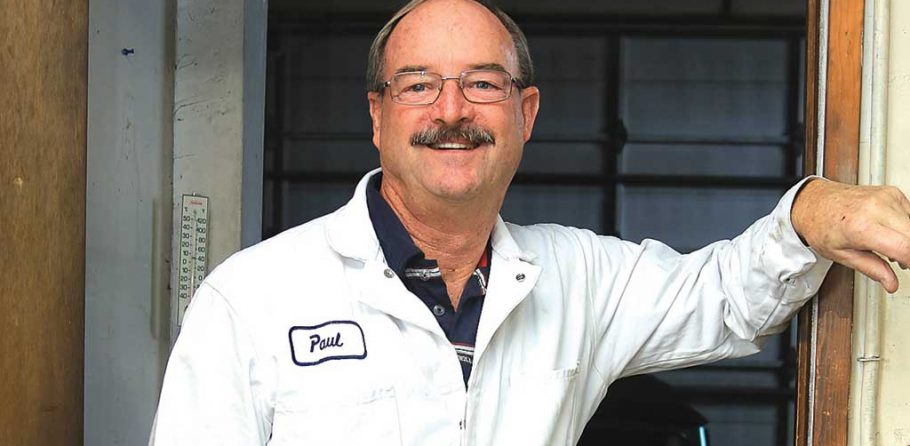 Paul Rigor tears up when he talks about closing his shop, Rigor's German Auto Repair Specialists, after more than 46 years in business.
But his sorrow doesn't come from the end of his lifelong career.
Rigor's tears come from the thought of no longer seeing his customers, who through the years have become like a second family, and who have been so loyal their grandchildren are now bringing their vehicles to him.
"That's the worst part," he said. "Missing the customers. That's why I stayed in business so long."
On a recent tour of several western national parks, Rigor said he received a bit of advice from a fellow traveler: don't retire early, the man told him. You will know when it is time.
Rigor, a 1966 Watsonville High School graduate, said he knew that time had come when doctors discovered a blood clot in his leg and told him to take two months off and, more importantly, to take it easy.
That was a blow for Rigor, for whom a three-day weekend was a luxury and a week's vacation was virtually unheard of.
Another sign it was time to hang up his tools were the complex electronic systems increasingly found in new vehicles, which require similarly complex computers to diagnose problems.
Gone are the days of the simple, bare-bones engines for which Volkswagens were known, Rigor said.
"(Newer vehicles) are very reliable, but they are really hard to work on," he said.
On a somewhat unrelated but perhaps prophetic note, Rigor also noted that the radio that played every day in his shop for the entirety of his career also stopped working not long before he closed.
"It decided to retire, too," he said.
Rigor was a 23-year-old, self-taught mechanic when he purchased the shop at 1203 Freedom Blvd. in 1970.
But his career as a mechanic began when, as the owner of a 1957 Porsche with a Volkswagen engine and a 1956 Volkswagen Panel, he was forced to make his own repairs.
"I couldn't afford to fix them, so I started figuring out how to put them together," he said.
As he became more adept at repairs, his friends asked him to work on their VWs, further bolstering both his skills and his reputation as a mechanic.
During that time he frequently visited a shop in Santa Cruz, which was run by two German mechanics.
Rigor said he was fascinated by the neatness and efficiency of the place. Soon he was an employee, helping the mechanics and learning at the hands of masters.
"I was shocked at how much easier it was to work in a place like that," he said.
Schooled in that arena, Rigor said he retained the by-the-book rigidity of his mentors when he opened his own shop, insisting among other things that his employees were always on time.
That requirement eased up through the years, but one thing he never gave up were the white overalls he and his employees wore.
In addition to giving the place a uniform, professional look, Rigor said he could tell who a mechanic was if they kept their overalls clean after a day of working on engines.
Rigor said that, on a busy day, all his employees would be working on as many as eight engines in the shop.
He downsized about 15 years ago, however, saying goodbye to his last employee and working on his own.
That meant no more heavy-lifting jobs such as engine rebuilds. Instead he focused on smaller repairs such as brake jobs.
Now in retirement, Rigor said he wants to spend time with his wife, two daughters and his grandchildren. As for auto repair, he said those days are largely over.
"I thought, 'I have to let everything go,'" Rigor said. "I made a good go of it."